Falls Creek Summer 2006 - Bush Fire Pictures
Falls Creek experienced small fire outbreaks on the 14th of December, 2006
In the early afternoon there was a fire outbreak near the Falls Creek Gully Cafe
near the International Poma Lift.
The fire was contained within 1 hour thanks to Elvis (Helicopter) that was nearby
and was able to help us to put the fire out.
The second fire (late at night) was in the area of Frying Pan Spur that is just below
the International Poma and the Summit Chair Lift - Higher side on D24 Road.
Thanks to the fire strike crew (Falls Creek Volunteers and other CFA staff) and rain,
that fire was also contained
Thanks should also go to the Falls Creek Ski Lift Company as they are manning the snow
making facilities – being employed as water sprinklers on the ski runs.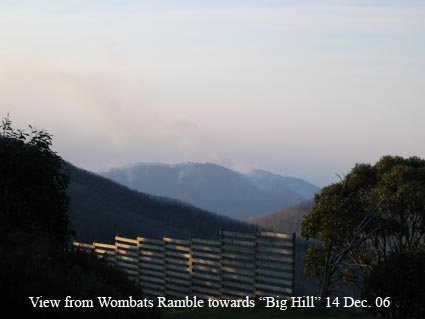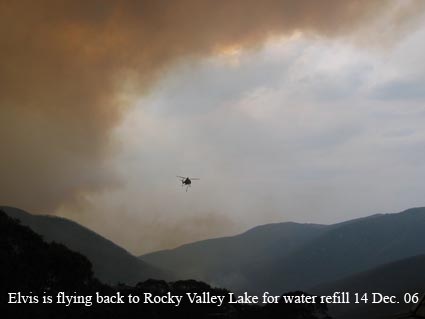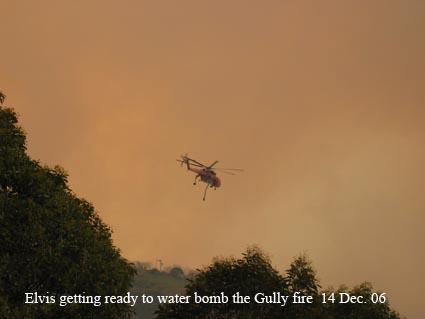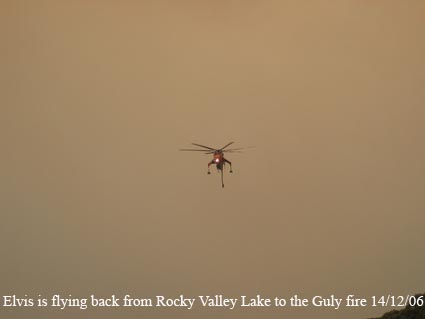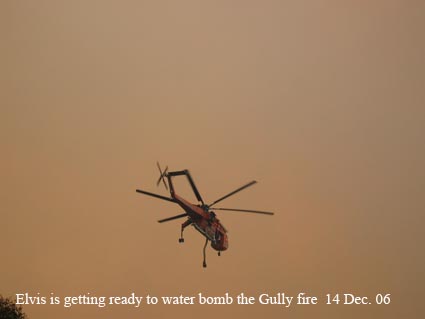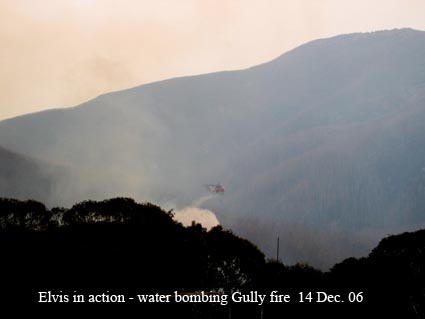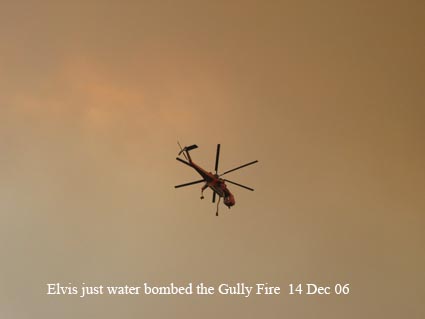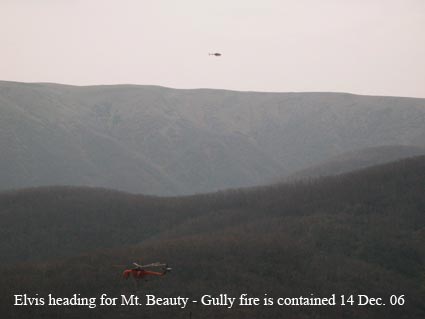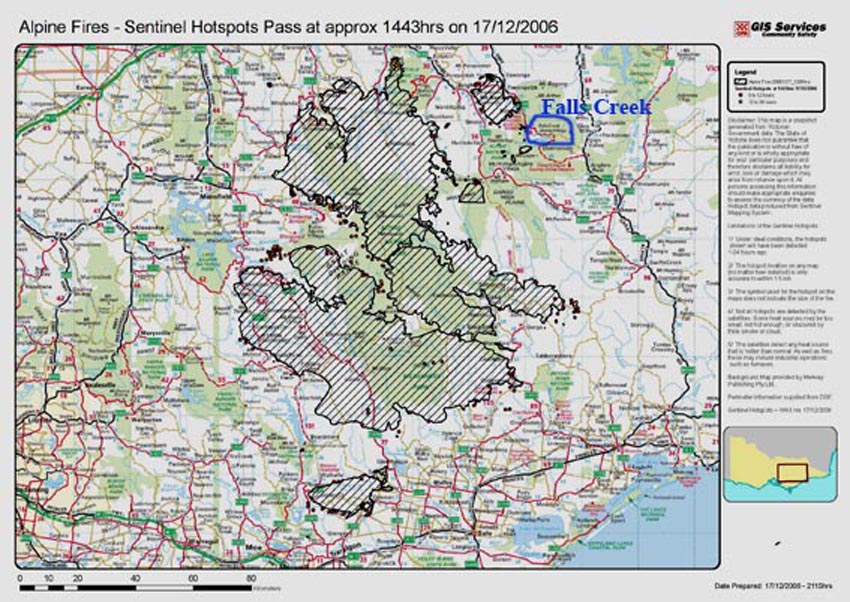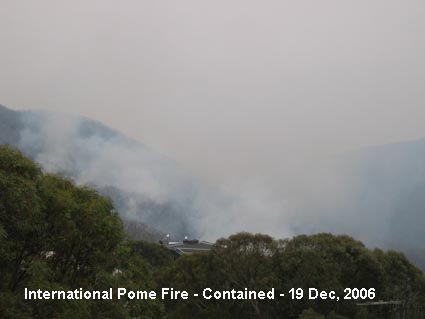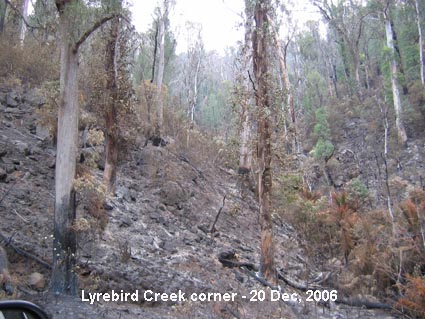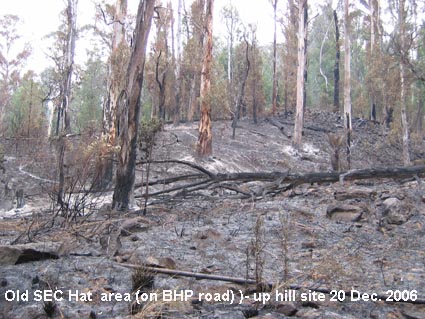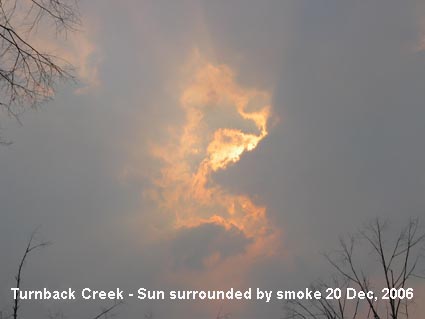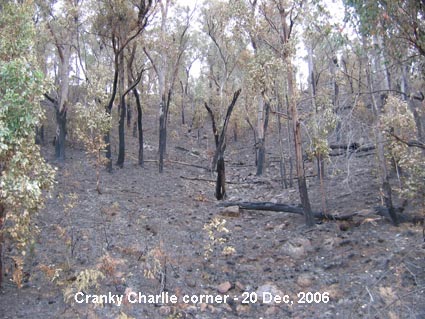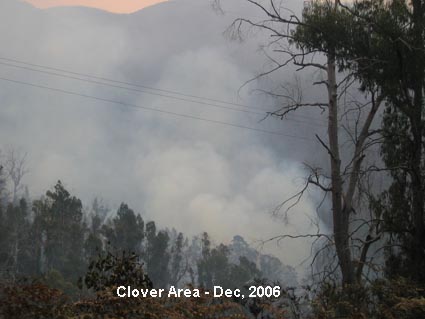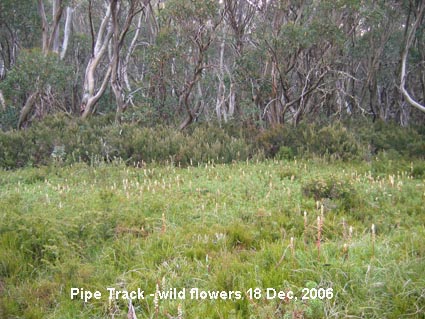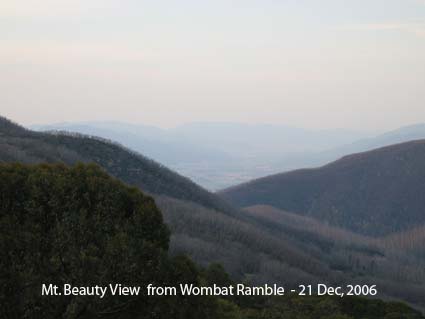 Last updated 23/12/2006 By Czechweb Design P/L
This Web site is best viewed by
Internet Explorer 6 x Screen area 1024 x 768 pixel
Site created by Czechweb Design P/L Fax: 03 5758 3644